March 5, 2020
---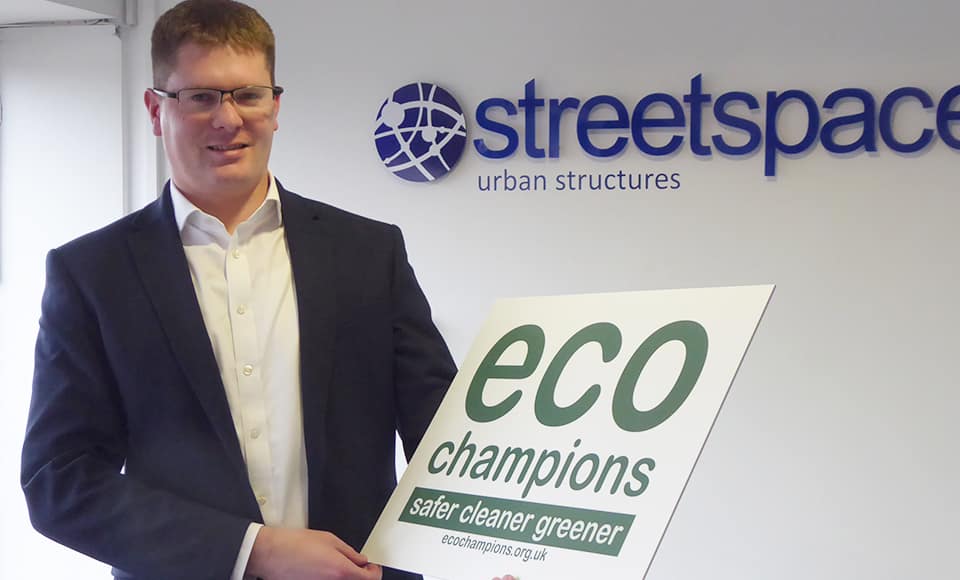 Schools, charities and businesses that make their community safer, cleaner or greener can earn recognition for their work.Nominations are now being accepted for the coveted EcoChampion status which can be earned through initiatives delivered by individuals or groups and either by adults or children.
Projects can be linked to housing associations, schools, business or the wider community providing they fit into the categories of safer, cleaner or greener.
EcoChampion co-ordinator Simon Dolby said: "Fantastic work is being delivered right across the community but much of it does not earn recognition. The aim of the EcoChampion initiative is to celebrate that success and to share best practice.
"The message of climate change has been championed by young people such as Greta Thunberg and it is only right that the rising stars involved with green projects here at home in the UK have an opportunity to be recognised."
Streetspace Director Ben Napthine said the company was proud to support the EcoChampion initiative: "The range of categories ensures it is not just green projects earning recognition as we aim to also turn the spotlight on the great work delivered by business and not for profit organisations alike, in making our communities safer and cleaner."
Mr Napthine singled out housing associations as one sector EcoChampions is keen to attract more nominations from.
He said: "The work social housing providers deliver in the community, particularly with unengaged groups, is vitally important and an area EcoChampions is passionate to showcase. Whether your housing association is delivering a capital programme to improve energy efficiency, reduce fly-tipping or is working with young people on an estate to plan an information campaign to raise awareness of a safety issue, we would urge you to send in a nomination."
Regional winners of the accreditation will go before a judging panel to crown a number of overall UK champions. To find out more visit streetspacegroup.co.uk/eco-champions/
EcoChampion fact-file
EcoChampion categories are designed to be broad enough to cover a wide spectrum of initiatives involving business, community groups or schools and colleges.
For 2020 nominations can be education or campaigning in nature; physical structures or innovations; community projects.
Safer: This can include projects that improve road safety skills, reduce fire risk or cut anti-social behaviour.
Cleaner: Schemes that boost recycling levels, reduce fly-tipping or community litter picks.
Greener: This covers green travel, as well as initiatives to boost health and wellbeing such as projects linked to physical exercise and healthy eating.
Administered by Streetspace Group and its sister brand metroSTOR, nominations are independently scrutinised, with all winners of the accreditation going before a judging panel to crown a number of overall UK champions each year.
To follow news on EcoChampions initiative sign up to the monthly Streetspace e-bulletin and follow @streetspaceUK on Twitter.