September 28, 2020
---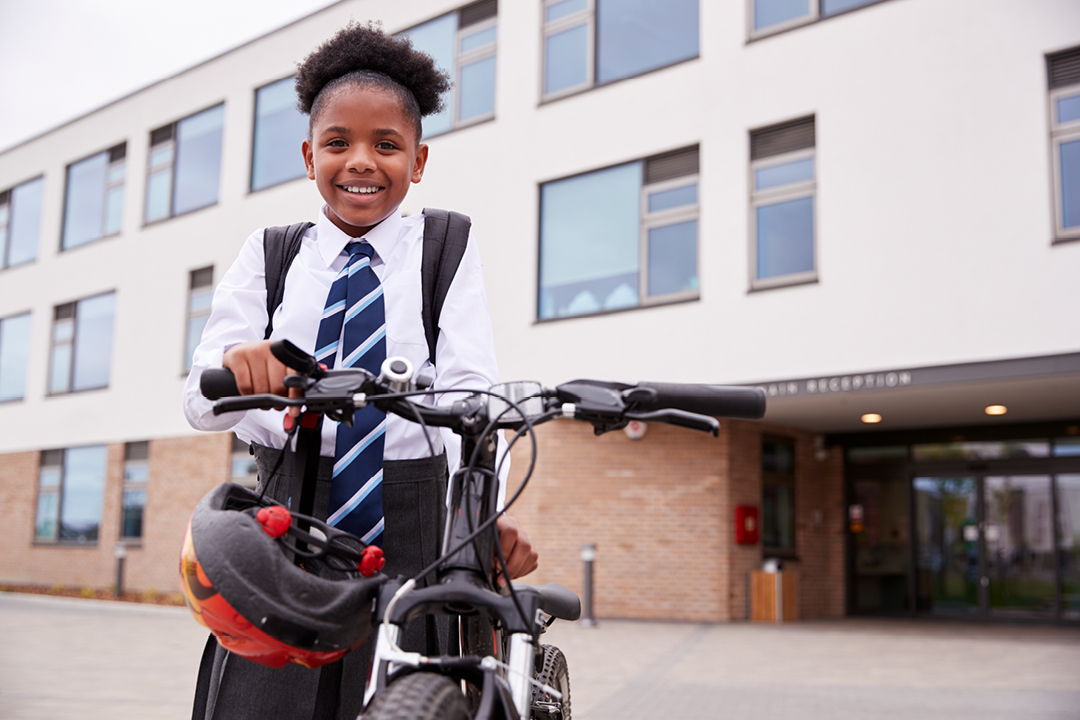 The health and environmental benefits of cycling compared to car travel for short journeys are widely acknowledged, yet less than 3% of children in the UK cycle to school, compared to 40% in Holland and over 60% in Denmark.
So why is this? The pitiful investment in cycle networks over decades mean that there is often not what parents regard as a safe route for their children to take to school. This is not an easy problem to fix, but the measures taken by many Councils during the Covid pandemic should help if made permanent.
Then there's the British weather; while we're enjoying something of an indian summer right now, the winter will soon be upon us and statistically it rains nearly every other day on average. Clearly not something we can change but sitting in class in wet clothes is not an option, so maybe free-issue wet weather gear might help?
Then lastly, the provision of secure storage for bikes, both at home and at school, is essential. The recent increase in cycling has been matched by a spike in cycle thefts unfortunately, so all stores should be in areas with good surveillance or enclosed and comply with Sold Secure standards.
By Nigel Deacon