August 9, 2018
---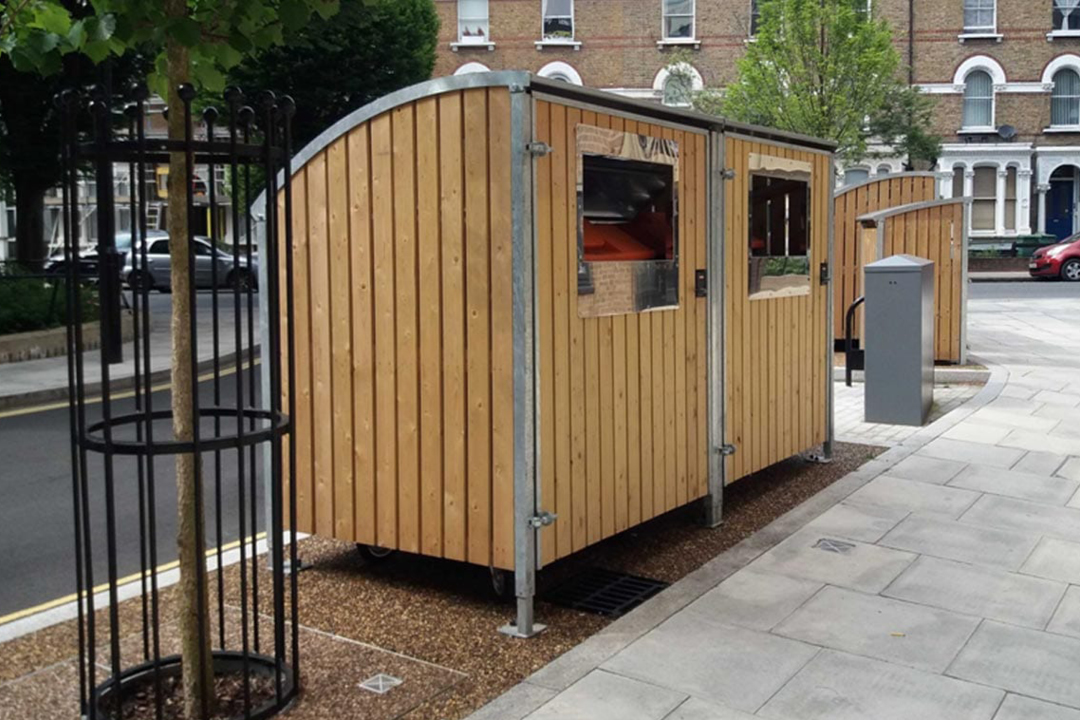 SPD And Bin Storage – Best Practice Advice
An SPD (Supplementary Planning Document) has recently been published by Redditch and Bromsgrove Council, setting out new standards of design and development for anyone carrying out works in the area. However, with refuse collection schemes changing across the country, what does the SPD have to say about bin storage?
The SPD is aimed at anyone considering building or landscaping works in the Borough, including architects, homeowners and developers. The Bromsgrove Council High Quality Design SPD includes a section on bin storage which sets out best practices and advice.
SPD guidelines on adequate bin storage
Section 4.2.6 of the SPD gives practical advice for adequate bin storage. The SPD states that accessible refuse stores within new developments should be provided. The size of the bin storage must reflect the size of the property. For instance, if the construction is a three-bedroom house, bin storage space must be adequate to cater to the people living there. In this case, this might be a family of four or five.
The SPD also states that the design and position of refuse stores must balance the functional requirements of servicing against other design objectives and be unobtrusive on the streets. In other words, bin stores should not restrict parking access or affect aesthetics if at all possible, but architects must work within the limitations of the space.
The SPD also instructs that bin storage areas must be well designed and located near to properties. There must be enough room for residents to move bins through the opening with their refuse. What's more, the nearest vehicle access to the bin storage should be no further than 30 metres from the roadway, and it should be free from steps and curbs.
SPD guidelines on communal bin storage
According to the Redditch and Bromsgrove Council SPD, communal bin storage must be conveniently located for all residents. The bin storage area should provide a suitable capacity to allow for the correct number of bins, based on 240 litres per fortnight of waste and 240 litres per fortnight of recycling.
Communal bin storage must also be fireproof in its construction, and it should be designed to encourage recycling and storage of non-recyclable materials. Wherever possible, communal bin areas should have locking mechanisms that require codes instead of keys for access.
SPD and bin storage: key takeaways
Architects and developers must take a detailed approach when it comes to bin storage, wherever they are working. With reductions in refuse collection due to a worldwide recycling crisis, the regular storage of waste must be factored into building works and development projects throughout the UK.
Bin storage areas must be:
 Well-sized
 Adequately designed for both refuse and recycling
Easy to access on foot and by vehicle
Fireproof
Ideally, they should also be:
Attractive and unobtrusive
Lockable with a code
Contact metroSTOR for bin storage today
metroSTOR can help you meet all of these requirements. We have a range of products which are designed and built to conform to SPD guidelines. Our products include fireproof, coded, lockable waste stream enclosures and bin storage units of various sizes, all with a high-quality, attractive design. Designed specifically for challenging urban environments, our products offer robust construction and longevity.
If you're looking for a sustainable and attractive solution to your waste and recycling needs, contact metroSTOR today to find out more.