October 29, 2019
---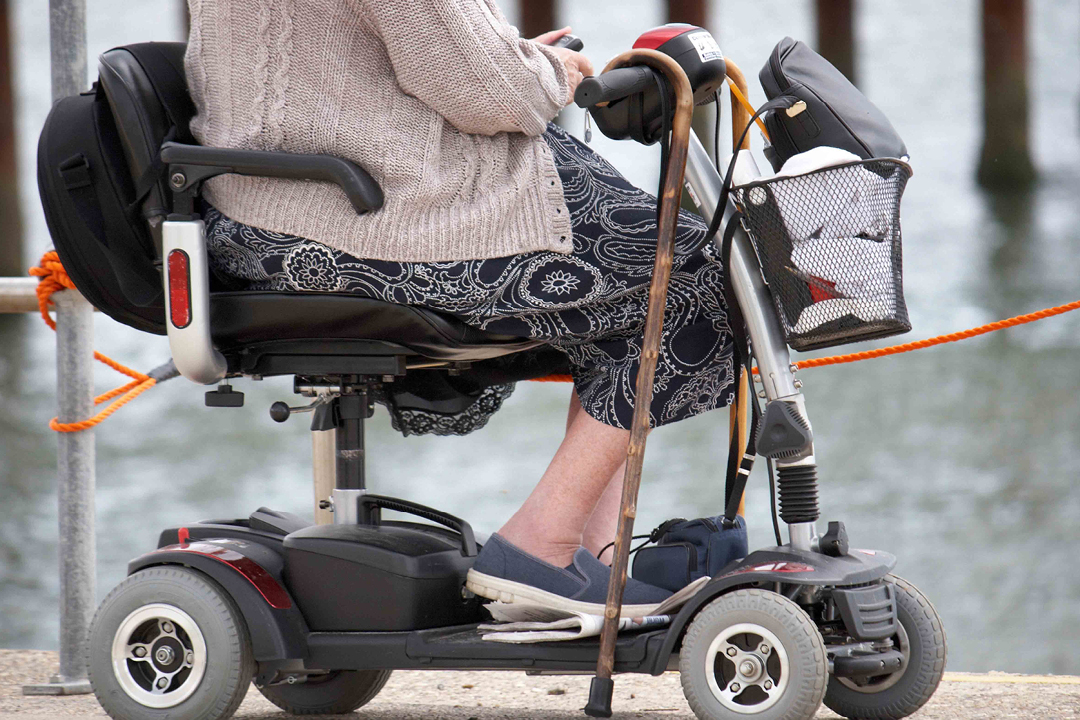 A wide range of issues can make parking and storage of mobility scooters a headache for the elderly and disabled.
metroSTOR, the scooter storage experts, have created a five-point plan to consider when planning a safe storage area for scooters.
Charging
A spate of fires affecting mobility scooters has pushed this to the top of the list. Although the risk of this occurring is low, the effects can be catastrophic.
The sale of mobility scooters is not regulated in the UK and some of them can catch fire due to electrical faults even if they are not plugged into a charging unit, leading the National Fire Chiefs Council to recommend that scooter users take out the battery to remove the source of ignition and to never charge a scooter at night due to the speed fires can occur and engulf the family home.
Wherever possible, scooters should be stored in a secure store at least six metres away from the dwelling.
Lighting
A common option therefore is to use sheds or garages, but as a consequence users can find themselves contending with poorly lit access ways, hard to reach light switches, and sharing space with other items.
Access paths should be well-lit and care should be taken to ensure that the scooter can be driven in and out of the allocated space without danger of collision into other objects and that light switches are conveniently located.
Access
One of the big bug-bears for scooter users is poor access between their home and storage area. Paths and ramps that are tricky to negotiate and cramped storage areas that do not allow users to drive in and then easily walk past to exit are all a common concern to users.
The mobility scooter storage needs to be sited where you have easy and convenient access, with paths that are wide enough and ramps that do not exceed Disability Discrimination Act requirements.
Security
Often the temptation is to simply park the scooter immediately outside the home, but this has risks from vandalism or even arson. Although rare, anti-social behaviour targeting scooters has resulted in fire, and on occasions this has spread to adjoining property resulting in loss of life.
According to a report by the NFCC two-thirds of mobility scooter fires are caused by arson so it is important to select a spot that is not visible to the street when parking a scooter outside the home. Whenever possible do not park it adjoining property. The ideal solution is a covered storage area away from the residential building.
Insurance
And lastly, the fifth bug bear of mobility scooter users is insurance. Although it is not a legal requirement to have insurance, drivers are recommended to have cover. In an increasing litigious society gaining some protection, not only against theft and vandalism, but personal liability, is advised.
`Which' recommend that the best place to store a scooter, whether it is overnight or for longer periods, is in a dry, clean and secure space, and suggest that a lockable garage or a secure shed is ideal.
metroSTOR agree with this advice and provide purpose-built secure covered storage facilities for mobility scooters constructed with fire retardant materials, lights that switch on automatically when doors are opened, and come complete with charging points.
Fact-file
The materials used in the construction of mobility scooter fires can reach 375degC within three minutes and 556degC within 8.5 minutes.
The construction of some scooter models can produce large volumes of toxic smoke more quickly than would normally be expected.
A fire involving mobility scooters, within an escape corridor or stairwell, will create a substantial risk to occupants since the toxic smoke and heat will makes such routes impassable.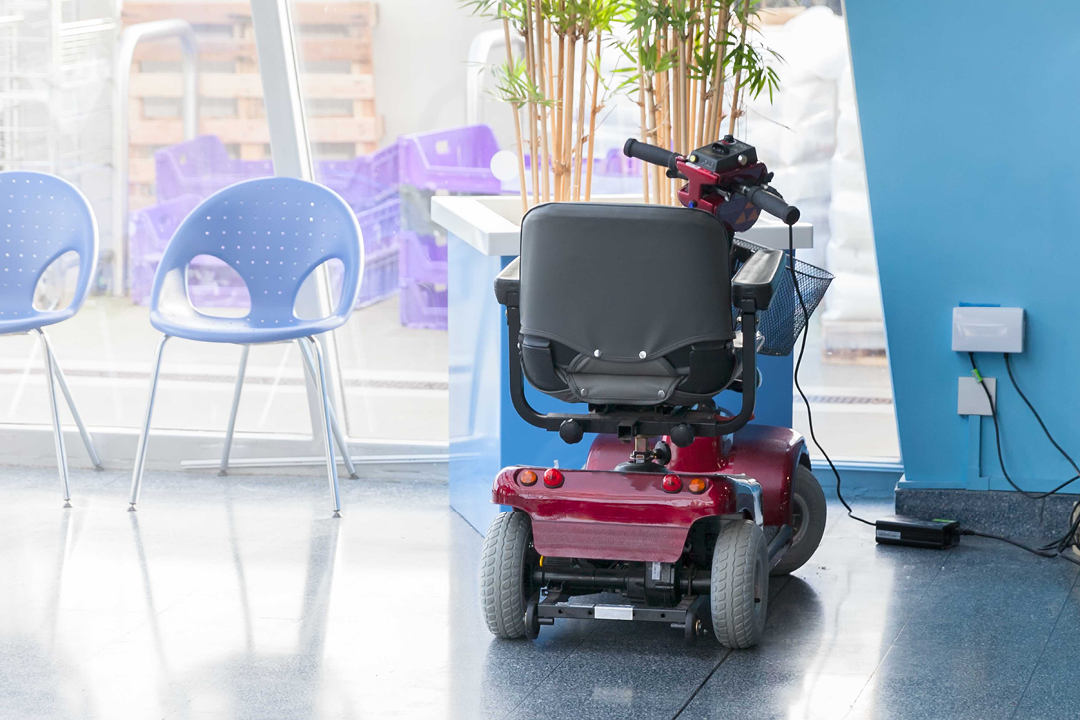 Fires linked to charging issues and cable trip hazards are just two issues mobility scooter users should be aware of.