October 2, 2019
---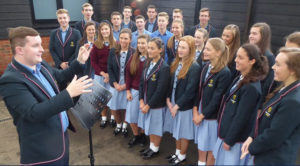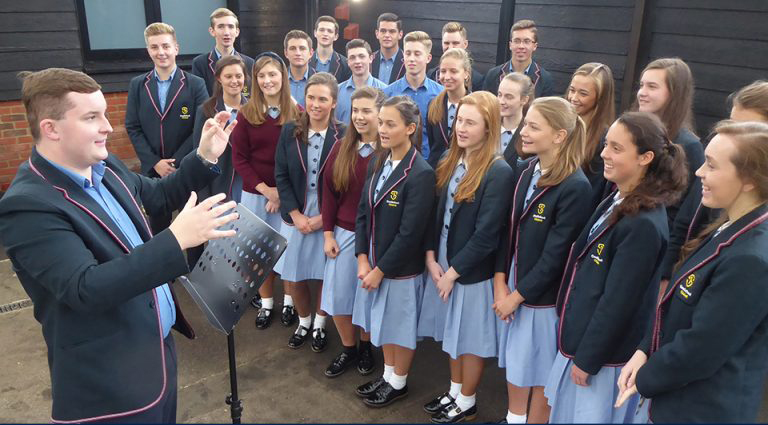 Building a covered canopy on the campus of a Kent school boosted learning opportunities in music, sport and a host of academic subjects.
OneSchool Global commissioned Streetspace to create a covered canopy for its Maidstone campus.
A chronic lack of space at the expanding school had made lunchtimes and breaks a major issue when weather forced students to remain indoors in corridors or eat in classrooms.
But installing the 19m by 12m covered canopy resulted in a host of unexpected additional benefits the school had not anticipated.
Assistant head teacher, Paul Jackson, said the benefits to the leisure and social side were anticipated: "What we found since the installation of the covered space, the dome, as it's often referred to, is it has given our students a wider opportunity of social activities at lunch time. It allows them to do things like table tennis which previously we had to confine to areas within the school.
"Additionally, it gives them somewhere they can go and work which is something really valued by students, particularly Sixth form students, who like to work outside and really focus individually on the subjects and tasks they are studying."
"So, it has broadened the range of opportunities for both social and academic activities and we are really pleased with the way that it works."
Lead Music Prefect Jayden said: "I run the choirs at OneSchool, Global Maidstone Campus and we meet weekly typically in the hall, but out here, when we do performances, the sound is so much better. The sound fills the space and there is less of an echo. I really like performing under the canopy."
Head of School, Laura Wiles, said: "Before we had the dome we found it difficult to even visualise what life could be like with that facility. We had a lot of outdoor space, but a lot of the time it is not useable depending on the weather. It could get very cramped and crowded inside with the canteens very busy. The halls got very messy and untidy.
"Streetspace came in and first of all really helped us to visualise the use that can be made of our outdoor space. They were involved with the process right from the get-go. Incredibly easy to work with. They made the whole process painless. They were very good about working around us, around the schedule. Very aware that for the school, the kids come first."
Mrs Wiles stressed: "We were relieved it was not disruptive. They were in, they were out. It was all very straightforward. It's been absolutely fantastic."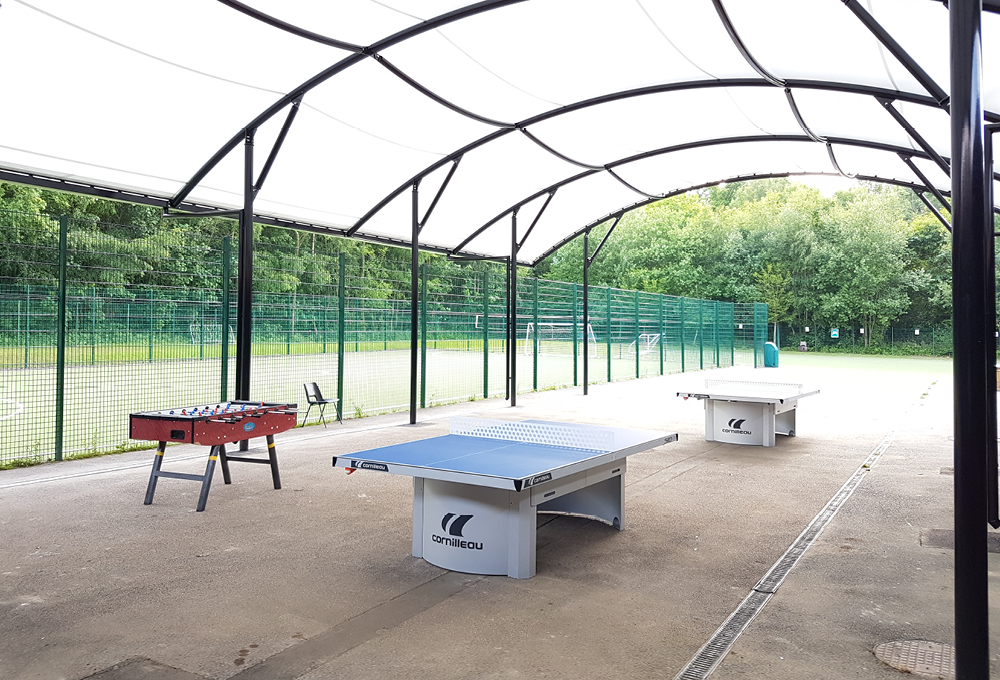 Students transformed the space from a full-school assembly into an area for leisure and recreation in under three minutes.