January 14, 2020
---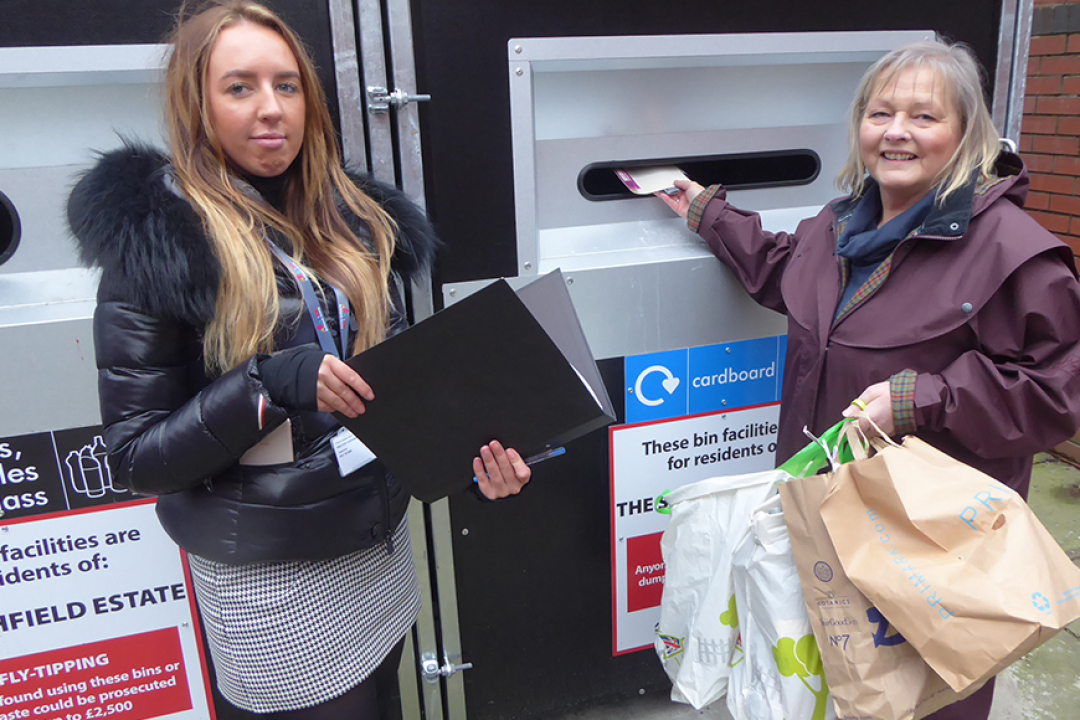 A waste and recycling site has made a dramatic difference to their lives of residents on a Manchester estate.
Residents on the Smithfield estate say the metroSTOR waste and recycling bin stores have made a huge impact on their environment with litter and fly-tipping all-but banished – as well as boosting recycling rates.
The neat and stylish metroSTOR units brought in by landlord Northwards Housing have been such a hit that two more locations are being considered.
Laurie Mancini, Waste and Recycling Officer at Northwards Housing, said: "Introducing the metroSTOR bin stores a couple of months ago has made a huge difference to the litter on the estate and also made it a lot easier for residents to recycle.
"We've three identified locations, so site is a trial and its going really well.
"The residents are really happy with it. The streets have felt a lot cleaner and also the waste contractor has mentioned the time it is taking to collect now has been cut from two hours to half an hour, so they are really happy with this. It's all very positive."
metroSTOR bin store design features special apertures to ensure that specific waste and recyclable materials enter the correct containers, thereby eliminating cross contamination.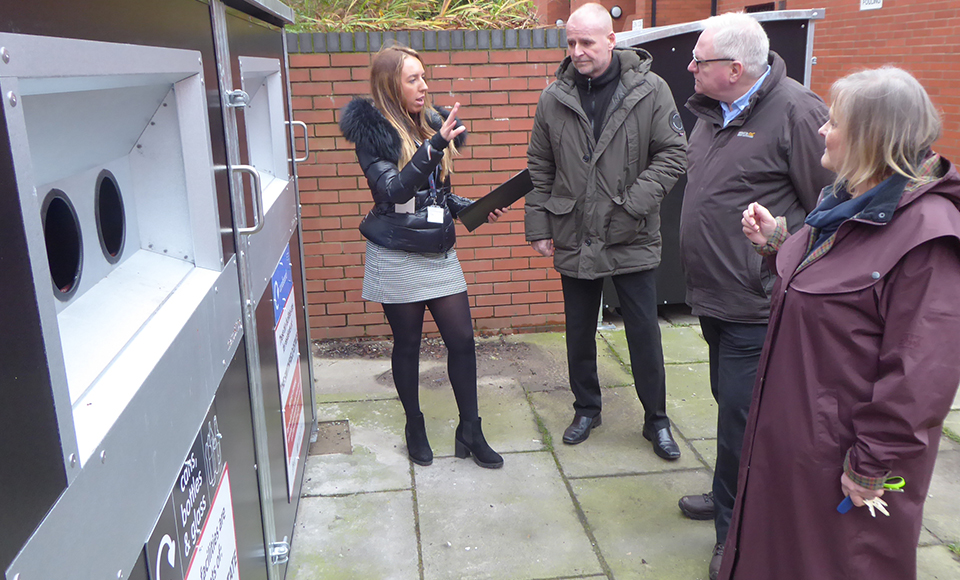 The bespoke bin storage system cuts fire risk by discouraging side-waste and dumping of bulky items – which are the main causes of arson linked to bins.
Philip Crewe, Chairman of Smithfield Residents' Group, said: "There is a desire from residents on the estate to get involved in recycling. But it's been a bit of a moot point over the years. Since we've had the metroSTOR units it's really tidied everything up. it's been marvellous really."
Karen Corran, Secretary of Smithfield Residents' Group, said: "Northwards have provided outdoor bin storage with massive capacity. We can bring our rubbish and recycling as and when we want to.
"They look great. They are smart and neat. Everybody uses them and the whole site is always kept clean. You don't see rubbish lying around. It's great to be able to get rid of your recycling whenever you have got it rather than hang on with bags of recycling and wait for collection day. It's just great as far as I'm concerned.
Tony Budgett, Caretaking Waste and Recycling Manager at Northwards Housing, said: "Strategically Northwards Housing wanted to tie in with the city council's wider green agenda. We were tasked to reduce fly-tipping and tipping of larger bulk items.
"The introduction of the metroSTOR units has certainly taken care of the general waste and errant black bags – the stuff you would normally find dotted in dark corners and alleyways.
"What we tend to find is that where we've installed a metroSTOR unit, and worked with residents and our partner Biffa, the waste and recycling has been far less of a problem and recycling rates have risen.  Local residents have actually started to take ownership of the bin store locations for us. For us it's win-win right across the board."